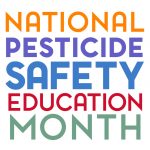 The Sixth Annual National Pesticide Safety Education Month – February 2023.
Always follow all federal and state laws and policies regarding educational content and trainer credentials.
The purpose of National Pesticide Safety Education Month is to reinforce principles of safe pesticide and raise awareness of and support for the land-grant university Pesticide Safety Education Programs (PSEPs).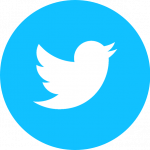 |  Follow Us on Twitter
Click on any of the topics below for more information on using pesticides safely:
Invited Partners
Any group with an interest in the safe use of pesticides is invited to participate in National Pesticide Safety Education Month.
Ways to Participate
There are many opportunities to participate and promote safe pesticide use. 
Download the logo and

 use it with your February pesticide safety education efforts.

Publicize the month using the trifold brochure or flyer. Click on the desired version and print 'two-sided/flip on short edge'
or post the flyer on your website. Fold the trifold twice, so the logo is on the front and the orange panel is on the back.
This Web Page
The subpages in the National Pesticide Safety Education Month section (see links in upper left navigation frame) contain
principles of safe use, educational links, a toolbox of ideas for participants, a quiz to test your knowledge of safe use,
self-assessment questions to see how your own safe use practices stack up at work and at home, activity ideas, etc.
Sponsorship
Go to 'What Sponsorship Means' to learn about sponsorship and some of the impacts on pesticide safety education.
Organizer
The Steering Committee for the National Stakeholder Team for Pesticide Safety Education Program Funding