Federal, state, and local laws and regulations must be obeyed in managing, controlling, and capturing wildlife. Protected status, open seasons, legal capture methods, and disposition (link) are all influenced by federal laws, state hunting and trapping regulations, and the conservation guidelines of wildlife biologists. Migratory birds are protected by federal law and cannot be taken without species-specific permits. Management of marine mammals or other marine organisms may also require special permits or licensing through the state wildlife agency or federal marine fisheries agency.  Animal removal, transport, and disposition may also require professional certification. The use of regulated toxicants almost always requires a separate pesticide applicator license. Wildlife causing damage may be controlled outside of typical hunting and trapping seasons. Depending on the species, the WCO may need special permits, usually issued to the landowner (see Important Links for licensing/permitting). Use the flowchart below for guidance in determining the need for permits, licenses or other authorizations for wildlife management.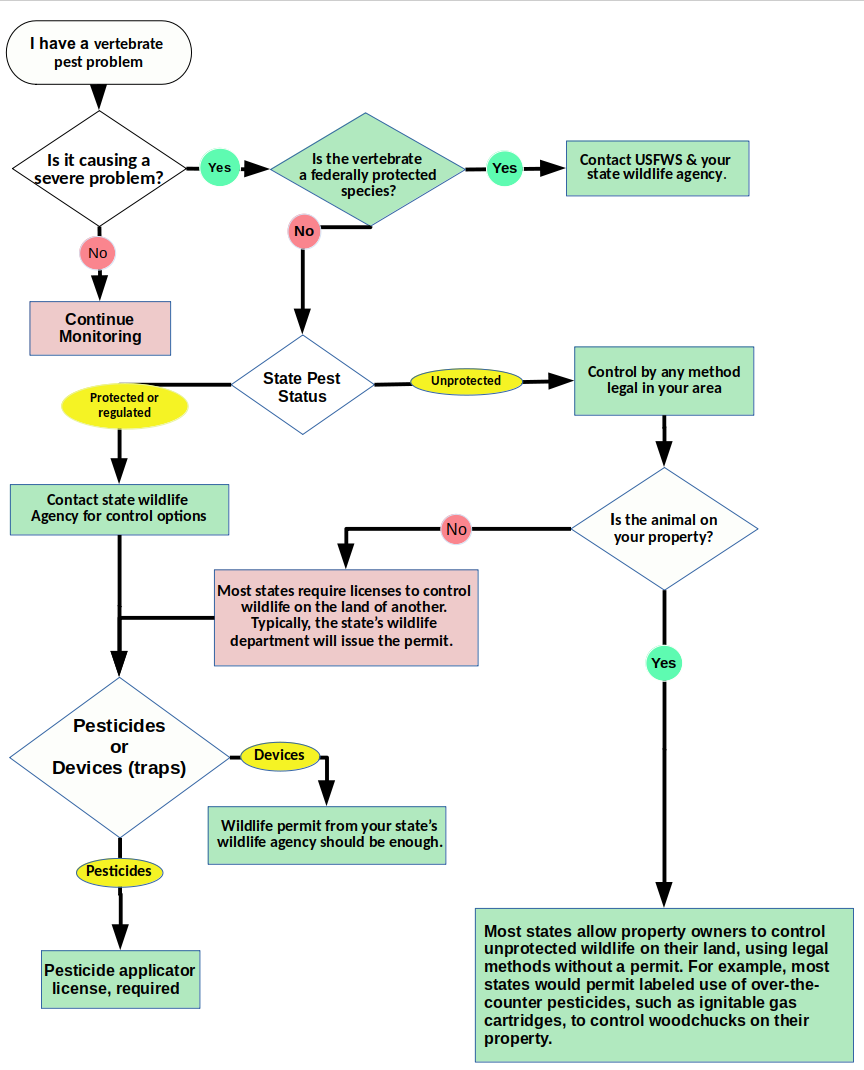 Important Links for licensing/permitting:
U.S. Fish and Wildlife Services ePermits. Follow the three-step process to find out if you need a permit.
State and Territorial Fish and Wildlife Offices. Provides a list of state and territory agencies that manage fish and wildlife resources.
Pesticide Applicator License. Control Officials provides a directory of state pesticide regulatory agencies.